Book your appointments online click on Button below

Purchase your gift certificate on-line.
Need a gift in a hurry? Our convenient Print allows you to email or print a gift at home in just minutes!
Follow us on FB
Home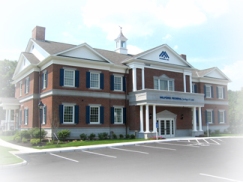 A Center for Health & Wellness through Yoga, , Meditation,Theraputic Massage, & Skin Care......
In our brand new facility, we have left no stone unturned to deliver the ultimate spa experience. From the colors, the art, the music, and the aroma you will enter a truly beautiful spa.We have taken the time to create a setting with you in mind. When entering through our doors we want you to take a deep breath and begin the calming process.
Thank you for visiting our website.We warmly welcome you to our spa.
1271 Providence Road Whitinsville, MA, 01588 just 2 minutes away from our most recent office. Our new facility has plenty of parking, elevator access, and friendly neighbors!
We are located in the Milford Federal Savings and Loan bank building.Take front doors to elevator 2nd floor Suite 201.
We appreciate all of your support over the years and we hope you will continue to frequent us at our new location!
GLUTEN-FREE GOODNESS
You are our Top priority!
Just because you can't have gluten doesn't mean you should miss out. For our clients with gluten or wheat sensitivities who strive for a completely gluten-free lifestyle, we happily provide Massage cream products that are safe, effective, and — best of all — naturally delightful. We will soon be launching our Gluten free skin line coming soon! Please mention to your Therapist or Skin Care Specialist if you are gluten intolerance or when booking your appointment.
We use Paraben Free, Gluten free and Cruelty Free BIOTONE® Pure Touch Organics Massage Creme and Lotus Touch Products.
We will give you $10.00 to " Like " us on facebook. Tell your friends and family…. spread the word. Receive $10 off your next visit with us if you like us on FB and post feed back on your experince.
~ Spa & Infrared sauna Hours By Appointment Only ~
Mondays 10am-5pm ~Wed & Thursday 10am-8pm
Fri 9am-6pm Saturday 9am-5pm
Spa Closed Tuesdays & Sunday
We have a 24 hour online appointment booking system
Gentle Yoga with Kathleen
Tuesdays 7:00pm-8:00pm
$14 Drop in Yoga - 5 class pass $45
_____________________
INSURANCE BILLING
Insurance reimbursement is the client's responsibility. We will gladly provide you with a written receipt upon request at the time of your session. We do not provide medical codes associated with our massage and bodywork services.
Office 508-23439/Email:whitinsvillewellnesscenter@gmail.com
We offer: Yoga, Massage, Infrared Sauna, Body Wraps, Facials,Waxing, Workshops and Meditation Classes

Email Newsletter
Sign up for great specials and the latest events at Whitinsville Wellness Center & Spa! Your e-mail address is secure. It will only be used to send you WWC News.
We will not pass along or post your email address - your information is never sold or shared.