Home
In our brand new facility, we have left no stone unturned to deliver the ultimate spa experience. From the colors, the art, the music, and the aroma you will enter a truly beautiful spa. We have taken the time to create a setting with you in mind. When entering through our doors we want you to take a deep breath and begin the calming process.
You are our Top priority!
Thank you for visiting our website. We warmly welcome you to our spa.
We are located in the Milford Federal Savings and Loan bank. Take front doors to elevator 2nd floor Suite 201.
1271 Providence Road Whitinsville, MA, 01588 just 2 minutes away from our most recent office. Our new facility has plenty of parking, elevator access, and friendly neighbors!
We appreciate all of your support over the years and we hope you will continue to frequent us at our new location!
_____________________
Email Newsletter
Sign up for great specials and the latest events at Whitinsville Wellness Center & Spa! Your e-mail address is secure. It will only be used to send you WWC News.I will not pass along or post your email address - your information is never sold or shared.
________________________
~ Spa Hours By Appointment Only ~
Mondays 10am-5pm ~Wed & Thursday 10am-8pm~
Fri-Sat 9am-5pm Spa Closed Tuesdays & Sunday
We have a 24 hour online appointment booking system

_____________________
Yoga & Tai Chi classes still run on closed spa days
Tai Chi Monday 7:00-8:00/ Gentle Yoga Tuesdays 7pm-8pm
Office 508-234-3982/Email:whitinsvillewellnesscenter@gmail.com
We offer: Tai Chi ,Yoga, Massage, Infrared Sauna, Body Wraps, Facials,Waxing, Workshops and Meditation Classes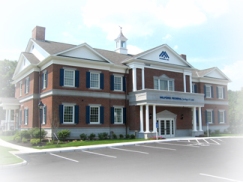 We are located inside the Milford Federal Savings bank
Take elevator to 2nd floor/Suite 201